Adrian spent the first half of his life in different parts of Camden, then moved just across the border. London offers so many different kinds of things of interest, and for Adrian, more than any other borough, Camden has them all. He worked for BBC Radio as a sound librarian for many years, then changed career and location to north of the City. He is a long-term researcher of London's past and a fan of ancient recorded sound. London photographs of the Seventies and earlier are another passion, and he's old enough to have taken some himself.

He has been involved in identifying London film locations such as these two classic Hampstead films
Les Bicyclettes de Belsize
The Killing of Sister George

Adrian's Camden interests include Gospel Oak and Belsize Park, Hampstead, Kilburn and West Hampstead, and he's currently the organiser of the regular Camden Tour Guides Association Saturday morning walks. He is on a so far fruitless quest to find the origins of ancestors of his who first turn up in Somers Town in the 1820s.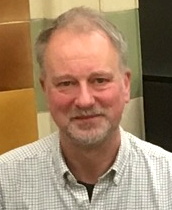 Contact Adrian via email, webform or phone 0771 421 0458